TELL US ABOUT YOUR PROJECT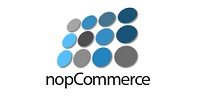 nopCommerce is likely the best open-source ASP.NET eCommerce platform. Notch Solutions implements and maintains nopCommerce stores for online merchants. We provide nopCommerce design, development and marketing services that are unique and deliver results. nopCommerce has grown in popularity over the last 10 years as a result of being highly customizable, reliable and stable, hence why our team prefers the platform. Security and stability are also an advantage with nopCommerce as the bug free code is extremely reliable and easy for developers to work with.
There are hundreds of themes and plugins available for additional functionality through the marketplace, therefore meeting specific requirements is possible and typically without a lot of programming hours. Our team of nopCommerce experts are full stack developers who have the experience to build custom solutions using nopCommerce framework. After learning more about your project, work flows and goals we always personalize a comprehensive scope of work to identify the steps taken through your journey to success!
nopCommerce Installation
nopCommerce Version Upgrades
MySQL
nopCommerce Theme Design
nopCommerce Custom Design
PSD Integration
nopCommerce Development
nopCommerce API Integration