Notch Solution Ecommerce Design
Your website, built for business.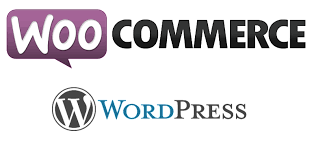 WooCommerce is the perfect addition to your existing WordPress website for business owners who are looking to sell online. The benefits of WooCommerce include ease of use (very user friendly), lots of features, cost effective and there are hundreds of WooCommerce themes and extensions. Notch Solutions has developed many WordPress websites that we have integrated WooCommerce for its eCommerce features and given merchants and solid platform to generate orders for years to come.
As WooCommerce experts we recommend the platform to small and medium size business who aspire to sell online, especially those who already have a WordPress website. WooCommerce offers free and paid themes and extensions, there is basically a solution for any feature you can think of. Notch Solutions WooCommerce experts can optimize your site for SEO through htaccess best practices, we also have years of MySQL and Linux based administration. Hire Notch Solutions to define the road-map to success for your WooCommerce project! We have the capabilities to development your WooCommerce online store and deliver results and return on investment.
WooCommerce Installation
Version Upgrades
MySQL
Theme Design
Custom Design
PSD Integration
WooCommerce Development
Software Integration
Search Engine Optimization
Content Writing
Social Media
Maintenance & Support
Your WooCommerce & WordPress Gurus