Notch Solutions Web Services
Your website, built for business.
Website Design Services From Notch Solutions
Notch Solutions is South Floridas premier full-service digital marketing company! We specialize in Website Design services, Website Development, Search Engine Optimization, Google Ads, Social Media Marketing & more!
At Notch Solutions, we love to work with local businesses! Our company works with businesses of all sizes, our clients are both small businesses and large business owners, so whether you have two employees or two hundred, Notch Solutions can handle any of your Website Design, Website Development, or Online Marketing needs.
Our Website Design Sevices are designed to help business owners create a website that surpasses their expectations. The websites we build are built with an SEO infrastructure that's designed for your website to succeed long after your website has been built.
We not only do we provide some of South Florida's most professional web design services but we also offer Content Management, SEO, Google Ads Management, Social Media Marketing and so much more, to ensure your business is on the path to success after your website has been finalized.
Website Design Services
Our website design services align your vision, brand, and goals. First, we take a deep look into your business. Second, your competition and your target audience. Third, we look at your current customers, and goals to exceed your expectations. Lastly, we "wow" you with exceptional results.
As Shopify, 3dCart, and WordPress experts, there's not much we can't do when it comes to website design. Whether you have a vision of what you're looking for, need recommended UI and UX improvements, or just want a beautiful website but don't know where to start, Notch Solutions can deliver.
Today website visitors are very picky. If your website is slow, isn't easy to navigate, doesn't have great usability, and doesn't quickly display the information they're there for, they will leave.
Poor performing websites are frustrating to your audience, and if it's important to users, it's important to Google. Bounce rates affect everything from conversion rates, to call volume, revenue, and naturally poor rankings in search engines.
Why Choose Notch Solutions?
Our website designs are SEO structured, fast, and mobile-friendly, ensuring the highest functionality across all devices!
Buried on page 4 or page 5 for your most valuable keywords? We take a comprehensive approach to understand your analytics, audience, and goals. Above all, we put you in a place to succeed.
Together we will define how to present a delightful user experience to every visitor. Similarly, we take an analytical approach allows us to benchmark data and begin testing improvements.
Creativity is our strength, our creative team has a wealth of industry knowledge and years of hands-on experience. Notch Solutions has the skills and persona to identify with what you envision. We'll bring your idea to life. For example, we build modern concepts that attract users and improve their experience.
Design your website with Notch Solutions and get a "notch" up on your competition today!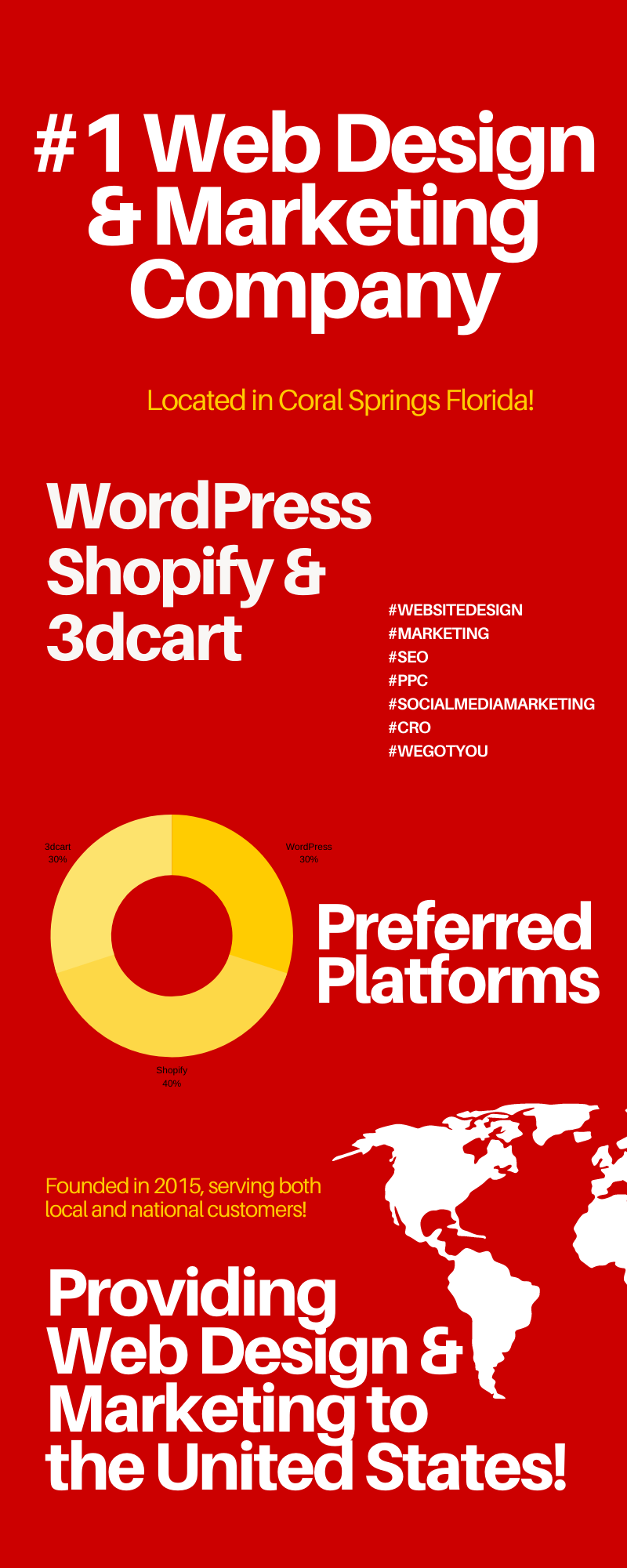 Responsive Design
HTML5
CSS
Graphic Design
Design Integration
jQuery
Javascript
UX/UI
eCommerce
Usability
Multi-Faceted Search
Web Development
Our technical team has the skills to tailor and meet your specific requirements. Similarly, our website development team is equipped with CSS, PHP, HTML5, JS, MySQL, jQuery, API capabilities, and more!
In other words, have produced mobile-friendly websites for clients time and time again and have the results to prove it! Therefore, you can trust our team of web designers and developers.
Custom web development services are designed to bridge systems and build a functionality that simplifies and automates your workflows. Also, we have the ability to customize your current platform and develop new functionality as required.
Our technical team is experienced with programming languages, databases, and front-ends.
We understand how hard it can be to describe what you envision. However, we are experts at listening and translating your needs into an actionable road-map.
.Net
PHP
MySQL
jQuery
Javascript
Bootstrap
Angular.js
API Integration
Front-end Development
Back-end Development
eCommerce
Notch Solutions is Shopify, 3dCart, and Word Press experts. In addition, our team has hundreds of website designs under our belt. Therefore, our eCommerce team at Notch Solutions is extremely talented, professional, and smart.
We understand online shopping behavior and how important every interaction is. In other words, there is so much competition, and many online merchants consumers can work with.
We separate you from your competition, highlighting what sets your company apart. Similarly, we focus on increasing traffic, phone calls, conversions, leads, revenue, and orders. In conclusion, we build you a recurring customer base and brand loyalty.
Our eCommerce team has the skills to decrease bottlenecks in your workflow and increase your conversions. We take a holistic look at your design, analytics, workflows, and goals; delivering you exceptional results every time.
Firstly, we map out a comprehensive strategy that fits your budget. Secondly, we ensure your strategy improves visitor experiences and displays relevant info in critical moments. Similarly, by making small designs and call to action improvements we decrease abandoned carts and win customers!
Notch Solutions has a strong eCommerce development team that has the skills to implement your requirements. Therefore, there are many long term benefits when working with us. In other words, we increase your top-line revenue and deliver valuable information. In conclusion, we realize your ROI as quickly as possible.
Above all, being experts in Shopify, 3dCart, and WordPress, we've built hundreds of websites on many different platforms. For instance, some of our favorite e-commerce platforms are 3dcart & Shopify!
HTML5
CSS
jQuery
Javascript
Custom Checkout Page
A/B (Split) Testing
Conversion Rate Optimization
SEO
Social Media
Google Shopping
SEO
Search engine optimization is imperative for website owners. Above all, SEO services are designed to put your website in a better ranking position. Therefore, focus on major search engines like Google, Yahoo, DuckDuckGo, and Bing.
In addition, ranking improvements and our SEO services increase domain authority, and conversion ratings. In conclusion, we use both proprietary methods and industry best practices. Therefore, our SEO services lead to tangible results.
Firstly, we review your existing website and identifying errors, warnings, and areas of improvement. After that, we have a kick-off consultation call, where we identify your needs. In addition, we create a customized Search Engine Optimization strategy. Finally, an SEO plan that fits around your budget.
Rather than a cookie-cutter approach for every client, as some digital marketing companies do. Similarly, Notch Solutions provides a custom SEO plan built for your specific needs. As a result, you get the SEO plan that's right for you.
Converting traffic relies heavily on good on-page SEO. Additionally, off-page SEO, Website Design, and simple navigation is equally important. After that, our team focuses on call to actions, checkout process, and more. Therefore, we are highly knowledgeable on best practices and provide results to succinctly to you in the form of monthly KPI reports.
Notch Solutions is South Florida's top SEO agency. We have helped many businesses with their local SEO and demand generation. Similarly, we are proud to serve both local and national clients with their digital marketing goals.
We also have SEO add-ons like Content Writing and Link Building which are modern arts. Moreover, our link-building is second-to-none and our expert content writers write keyword-driven blogs, product and category descriptions, and more!
Site Map Submission
Robot.txt Check
Traffic Report
Google Analytics
On-page Optimization
H1 Tags
Meta Data
Title Tags
Link Building
Broken Link Report
Keywords
Support and Maintenance
Our support and maintenance services are available to take the pressure off your team. As a result, Website support and maintenance plans allow you to maintain and grow your business.
Firstly, Notch Solutions' professional technical support team is here to address your needs with urgency and responsive communication.
Secondly, Project managers provide your front line point of contact for critical and non-critical issues that may arise. Therefore, web security and performance is a priority of ours for every client. Above all, we defend your data with best in class hardware and software.
The support and maintenance plans we utilize are meant to give you a friendly resource to contact, free up your time, and reduce your stress. After that, we build your site, let us do the heavy lifting with a monthly support plan!
Webmaster Services
Problem Resolution
Trouble Shooting
Hosting
Version Upgrades
Plugin Updates
Ad-hoc Service
Security
A/B (Split) Testing
Functionality Modification
Video Content
Notch Solutions' video content marketing services are included with our monthly social media marketing packages.
Creating marketing videos can drastically improve your search engine optimization. Experts are now predicting that video content can increase your chance of ranking on the first page of Google by up to 53 times!
Please contact us if you are interested in having a video created and do not have a monthly social media plan.
Improved SEO
High Rankings
More Social Engagements
Emotionally connect with your clients!